Differentiate Strategic Tasks from Routine
Often, we find that all our efforts are focused on routine tasks, leaving little time for important ones. With Planfix, users can employ various priority systems, such as the straightforward "1-2-3" method, the Eisenhower matrix, or a personalized approach. Categorizing tasks by type simplifies workflow management and allows you to schedule enough time for strategic tasks.
Prioritize Your Work According to Your Preferences
If the default priority system doesn't suit your needs, you can create a customized one. For instance, a Planfix user once organized their tasks into four separate queues to improve their workflow.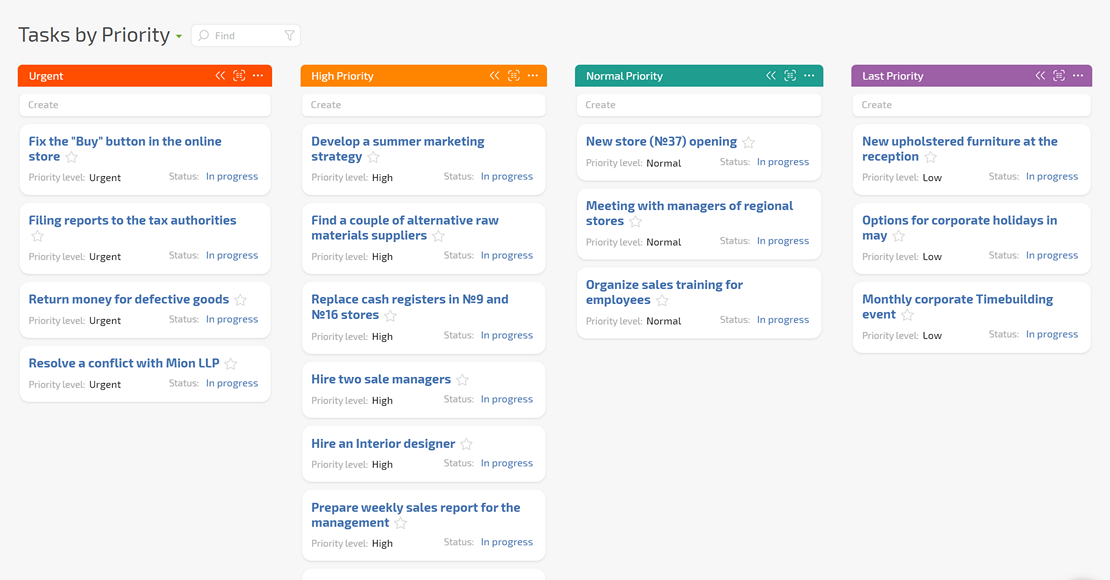 He added a "Priority level" field to his tasks,
using queue names as the priority levels
Whenever a task is moved between lists,
the value in the "Priority level" field automatically
updates to reflect the corresponding queue
The task lists for each queue are displayed
in the Planner. Each list has its own filter conditions,
such as "Priority = Urgent"
Assignment Management
When assigning a task, set the completion date to ensure it appears in the performer's calendar and aids in their work planning. If the task is not completed on time, you will receive a notification
regarding it: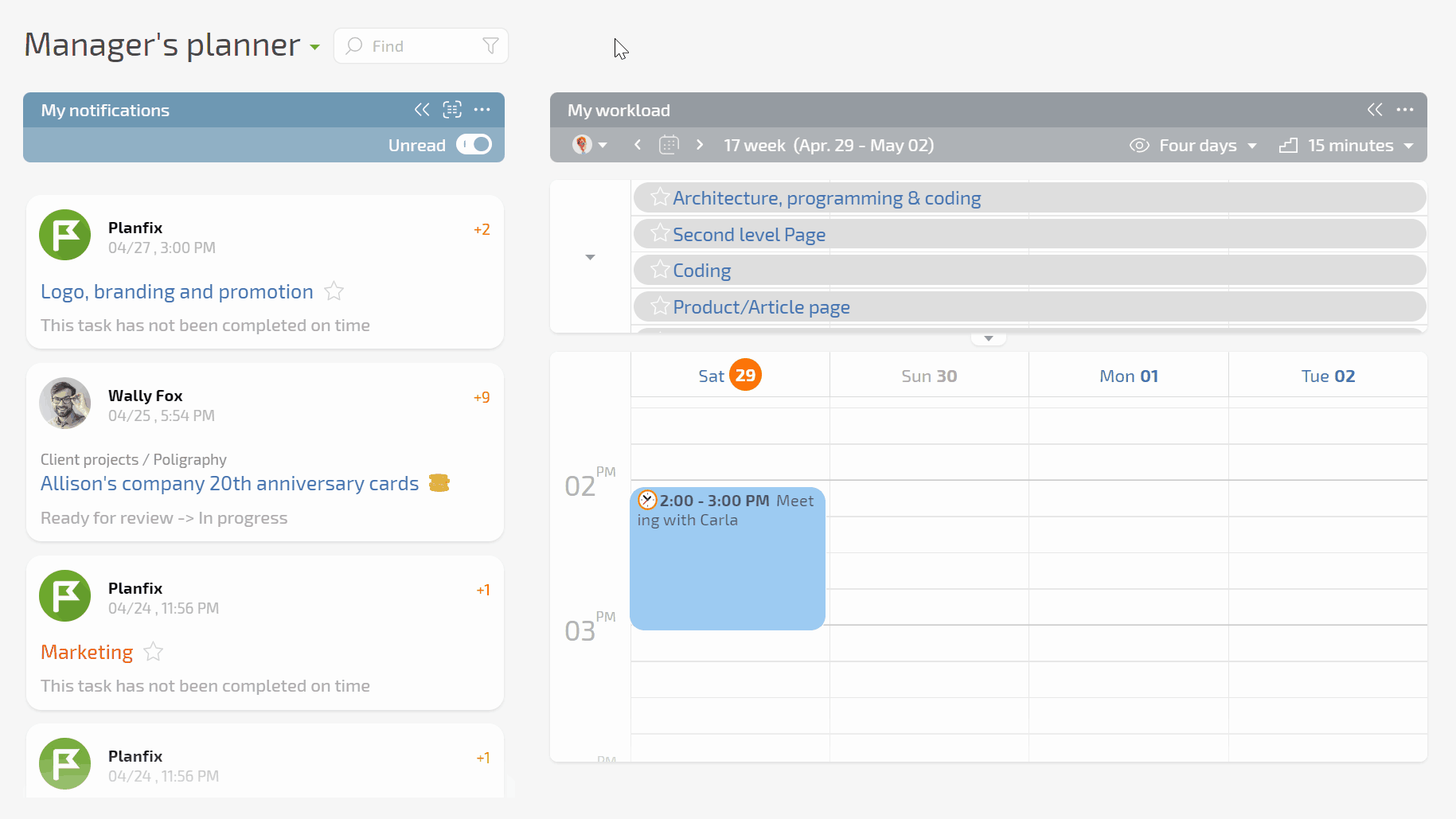 Overdue tasks will be highlighted in red,
and you will receive a notification
alerting you to the delay
The calendar will display tasks
for the day, week, or month
Additional Management Capabilities
Never forget another task with automatic checks and alerts. You can add reminders to individual tasks or establish general rules for tasks of a particular type. It is also possible to set reminders for all tasks across the board.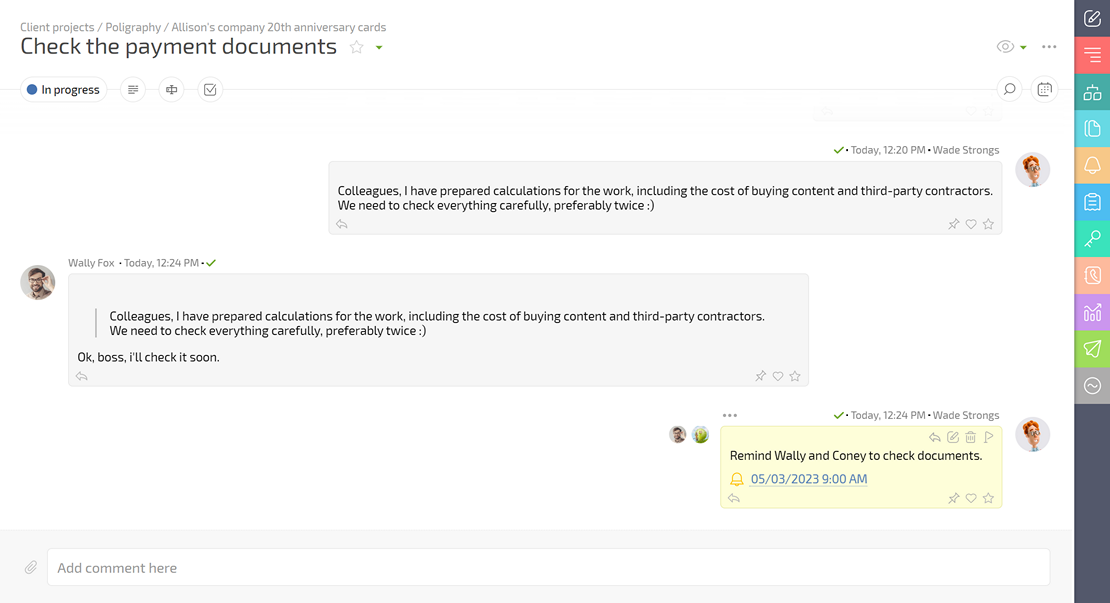 Set an automated reminder to prevent
employees from forgetting critical tasks
Learn more about Reminders
Automated Task Distribution
Planfix can distribute tasks evenly among employees in a department. So, for instance, it's possible to "distribute" new requests to the sales or support team: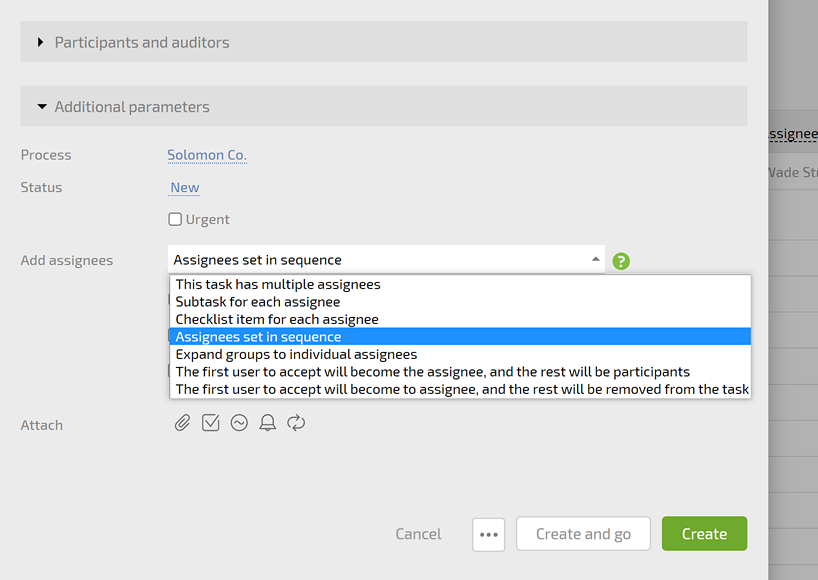 Employee Workload Planning
In Planfix, tasks can be displayed in various formats to provide a comprehensive overview of employee workload. This feature simplifies workload management, as tasks can be easily moved and prioritized on the screen.
Try how it works
Move a task between lists
Request 362 Mercedes-Benz E-class coupe 2015
Status
New Request
In Work
Inspection
Assignees:



Engine displacement:
2625
Request №361 / Toyota Corolla
2018
Status
New Request
In Work
Inspection
Assignees:



Engine displacement:
1 625
Request 372 Volkswagen Up 2014
Status
New Request
In Work
Inspection
Assignees:



Engine displacement:
1 300
Request 321 BMW 116d 2013
Status
New Request
In Work
Inspection
Assignees:



Engine displacement:
1 795
Request 332 BMW 118d 2013
Status
New Request
In Work
Inspection
Assignees:



Engine displacement:
1 995
Request 356 Mercedes-Benz A180 2015
Status
New Request
In Work
Inspection
Assignees:



Learn more about Planners
The Planfix calendar can detect potential scheduling conflicts, so you can take preventive measures in advance to avoid possible issues: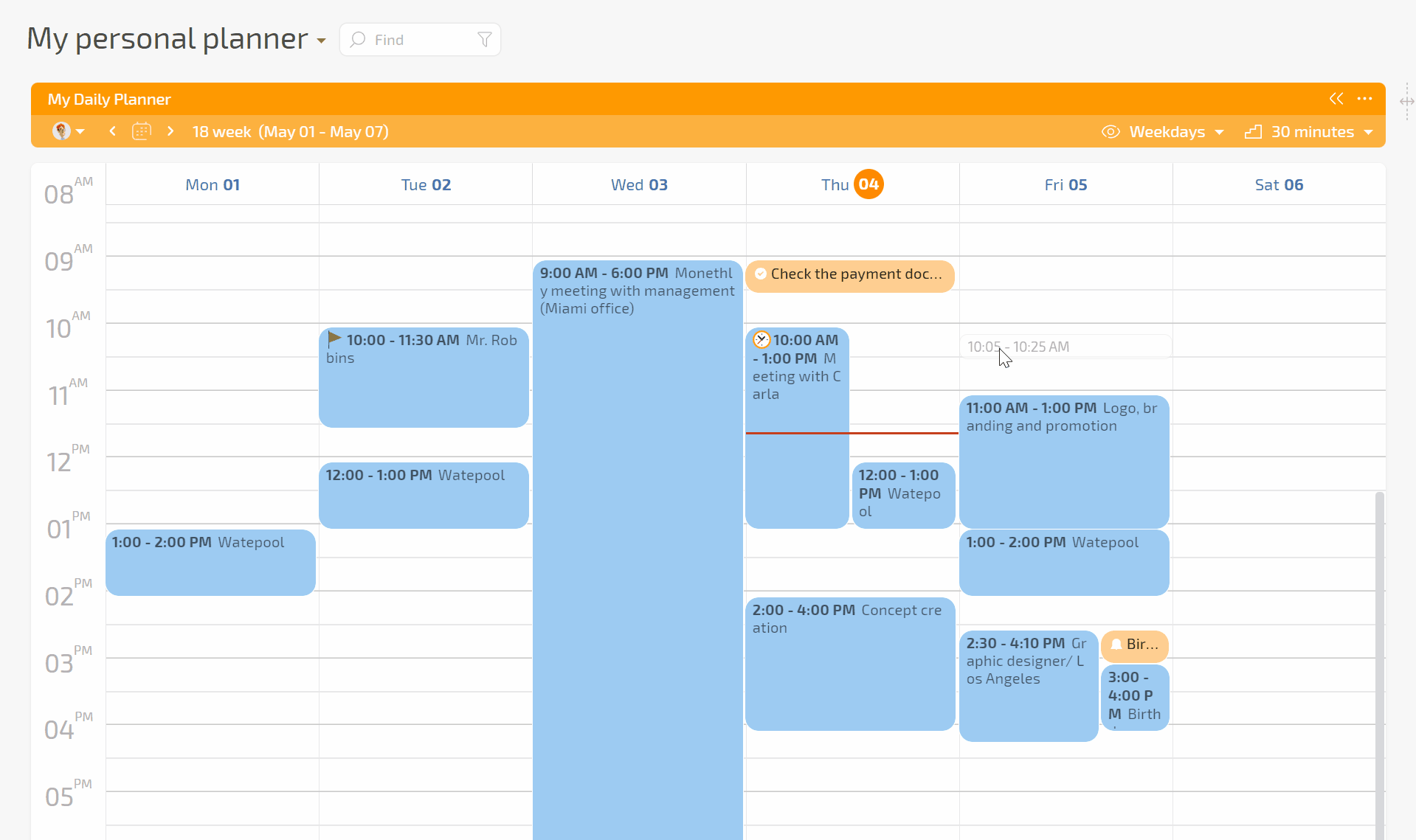 You can schedule employee workload daily:
Or by the hour: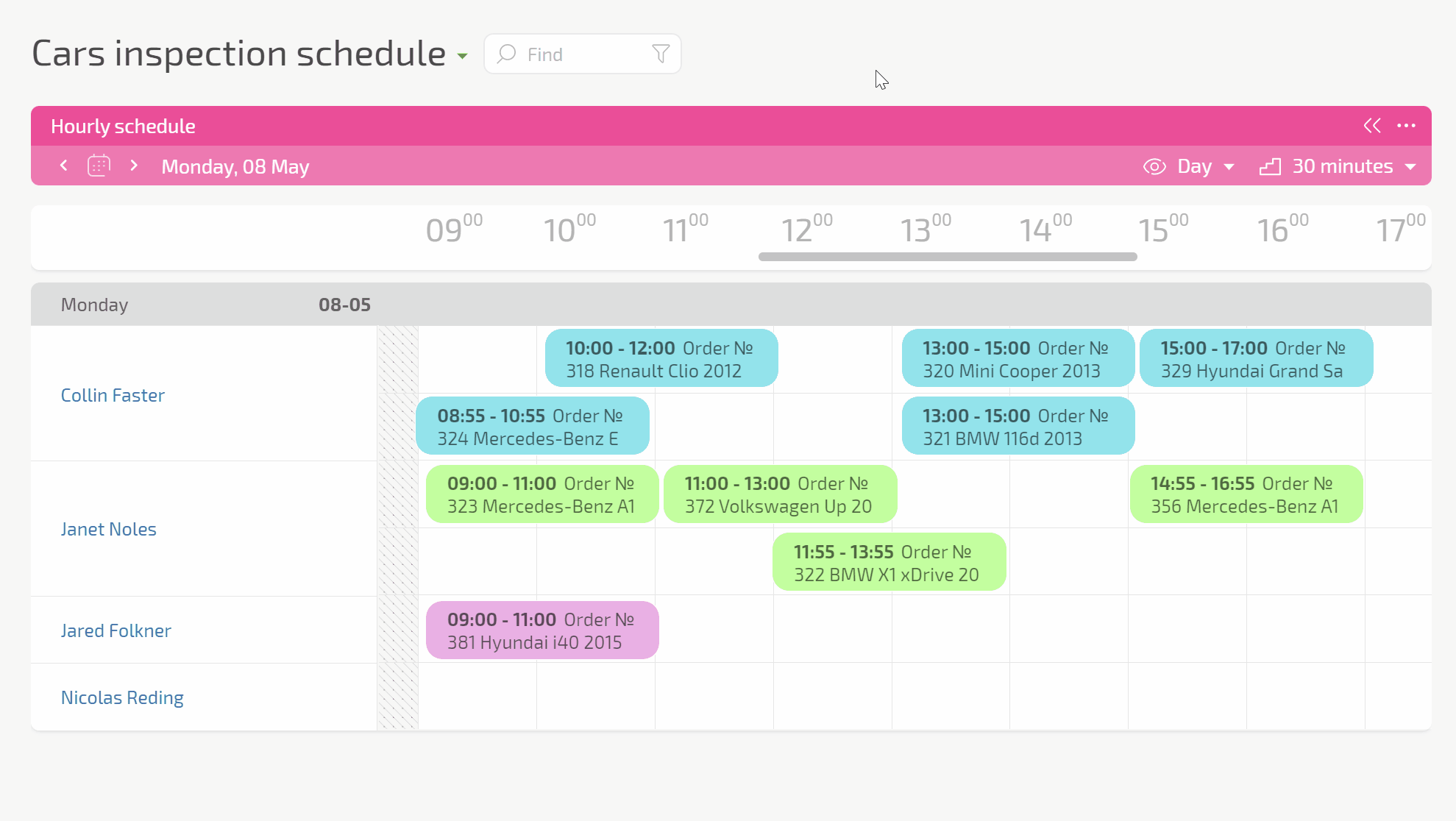 Everyone Knows What to Do
Employees can view their assigned tasks in a simple and user-friendly interface. Of course, the employer can control the complexity of the interface, but it's usually kept simple. For instance, employees can access a list of tasks grouped by status, allowing them to track new and ongoing tasks easily: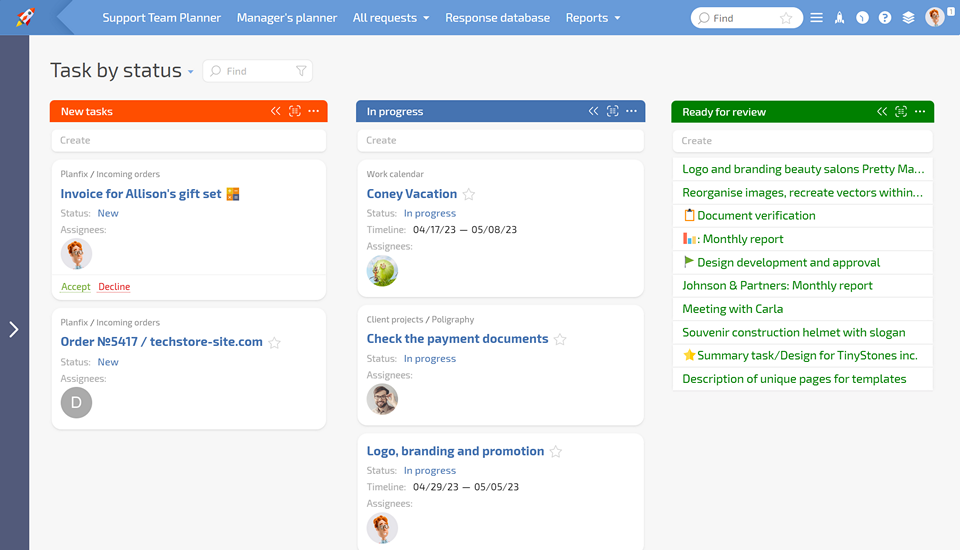 A calendar of requests to be completed: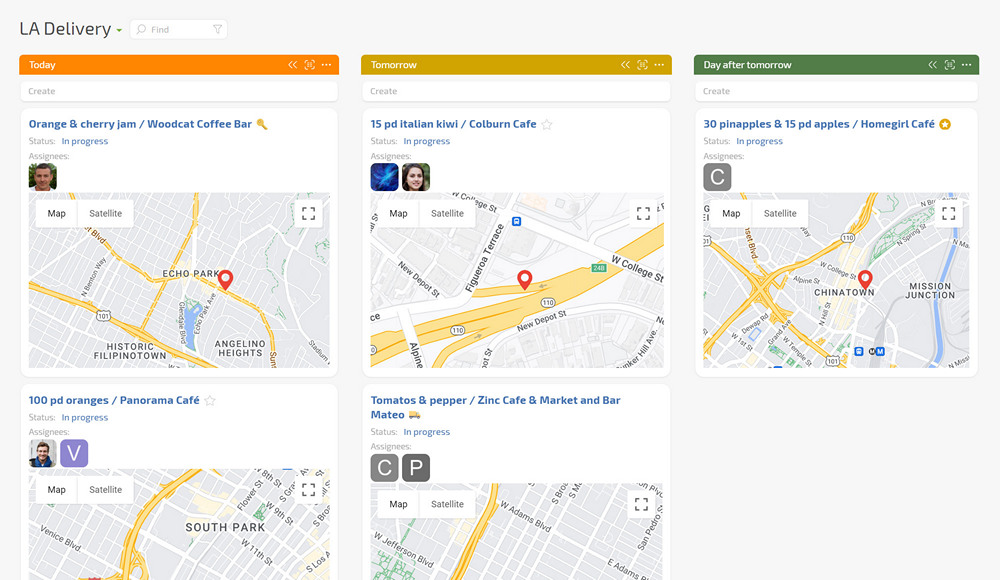 For field workers or warehouse clerks who may not have access to technology, online task management can be simplified with a single list of tasks or work orders: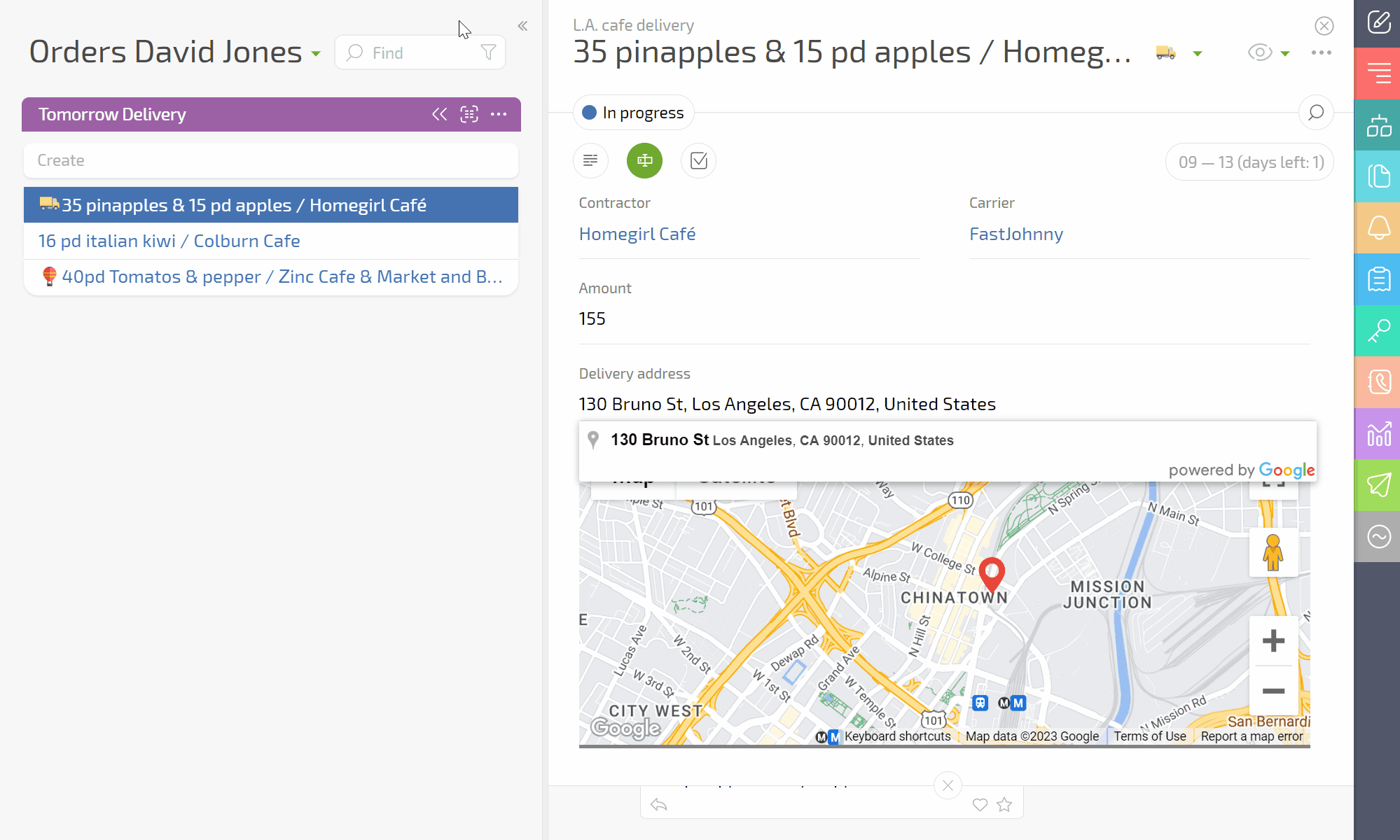 ---
One of the critical differentiators between Planfix and other task management systems is its user-friendly interface, which allows for the easy creation of task lists, calendars, and schedules without the need for special skills or programming knowledge.
---
Tracking Progress and Intermediate Results
You'll receive instant notifications about any issues or delays so you can take corrective action immediately rather than discovering the problem after a task is already overdue.
The task assignee adds comments to the task as soon as a question arises or part of the work is completed.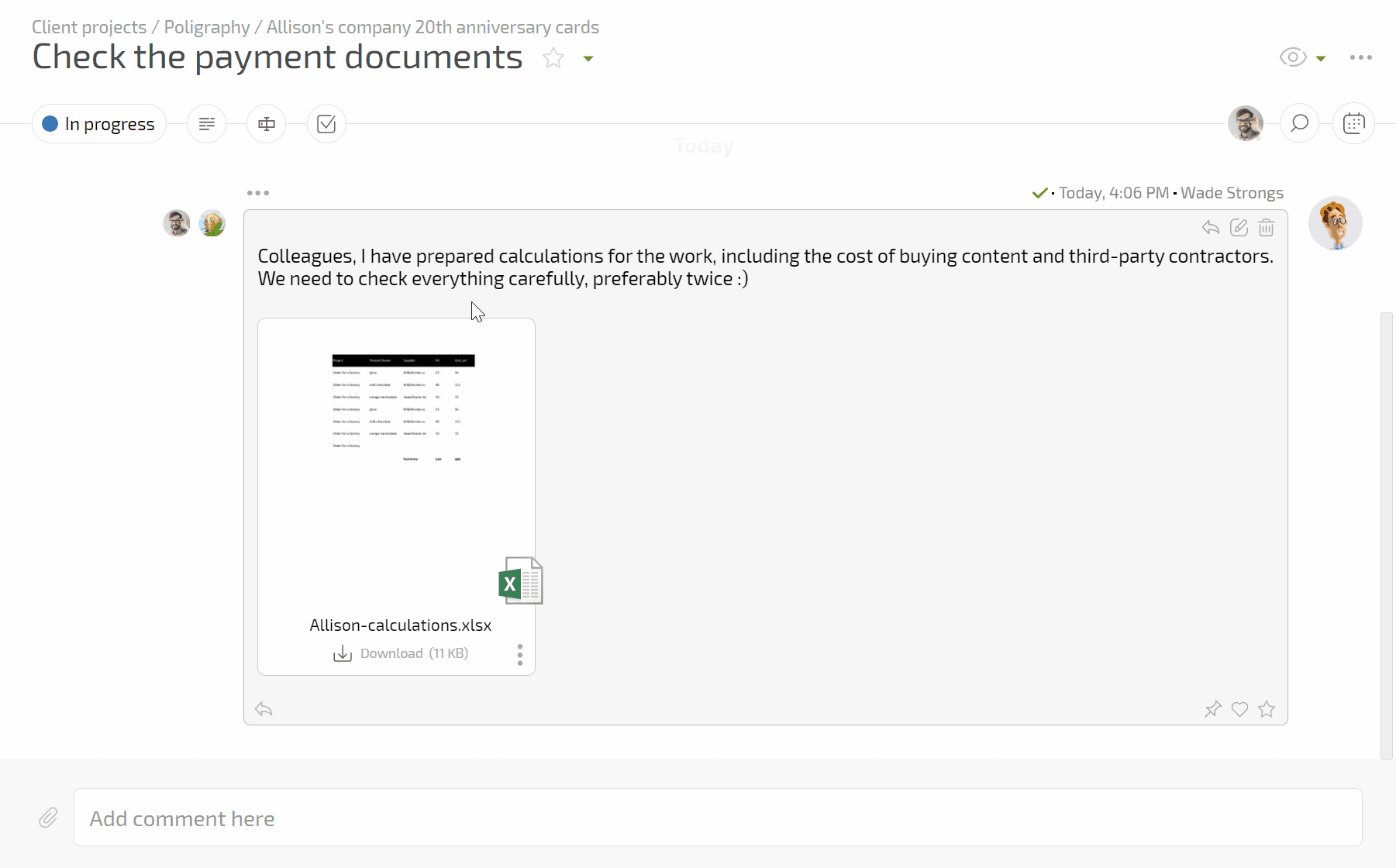 The task assigner views comments, responds to questions, and manages task progress to completion.
Time Tracking for Tasks and Projects
Employees can manually enter their elapsed time or use a timer to track their progress: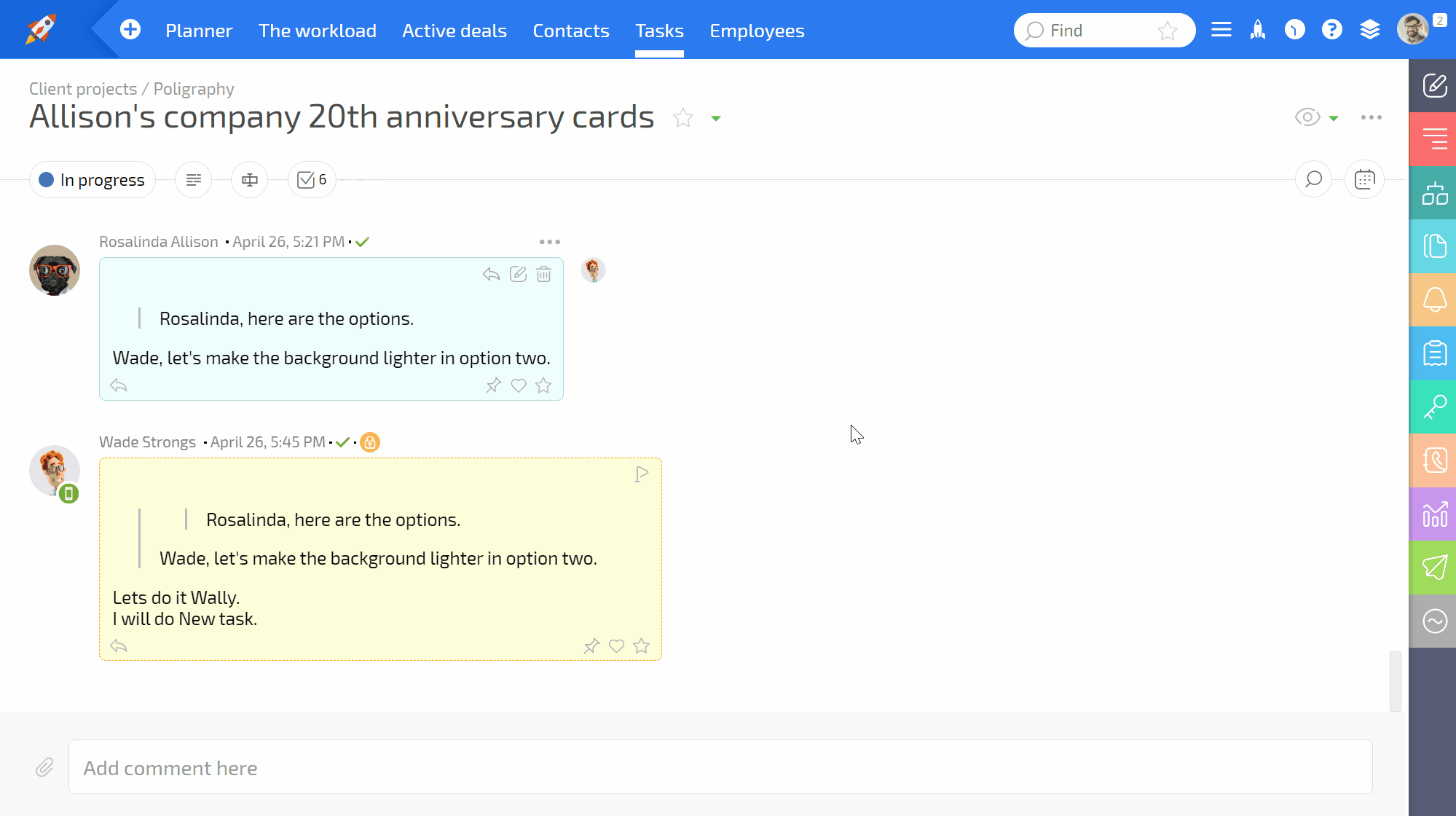 Planfix tasks management tool displays the time spent on a task or project as a whole: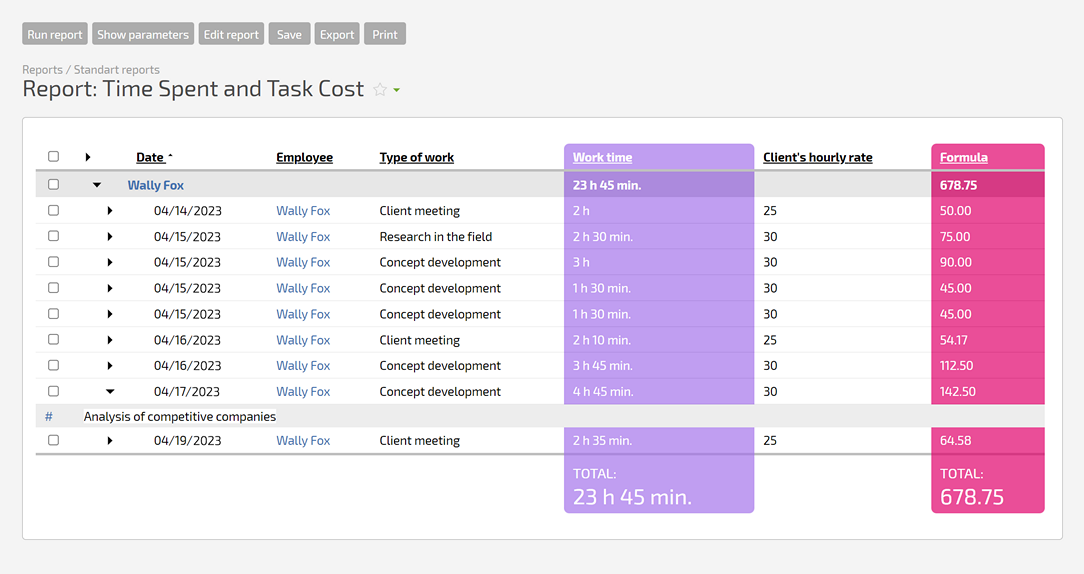 Automatically generate an invoice for the client: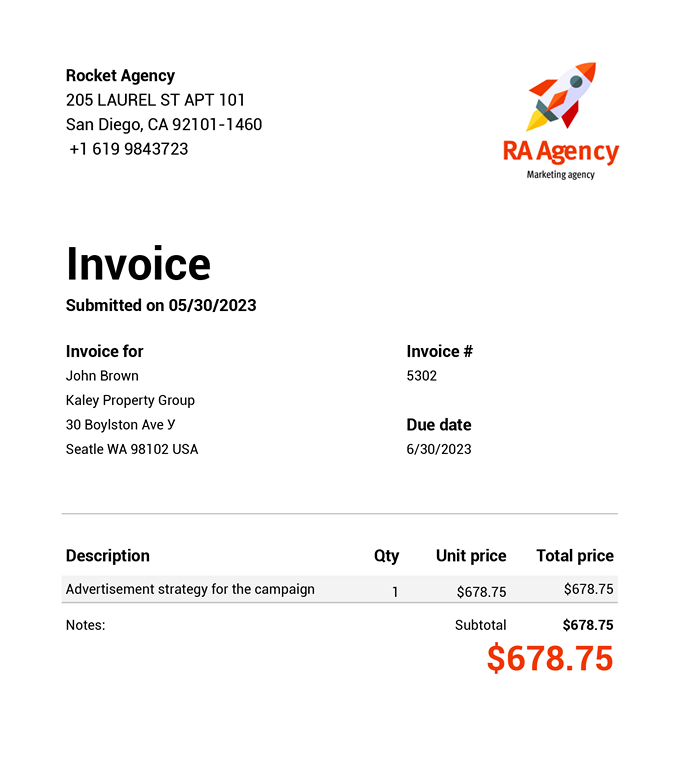 And the payroll report: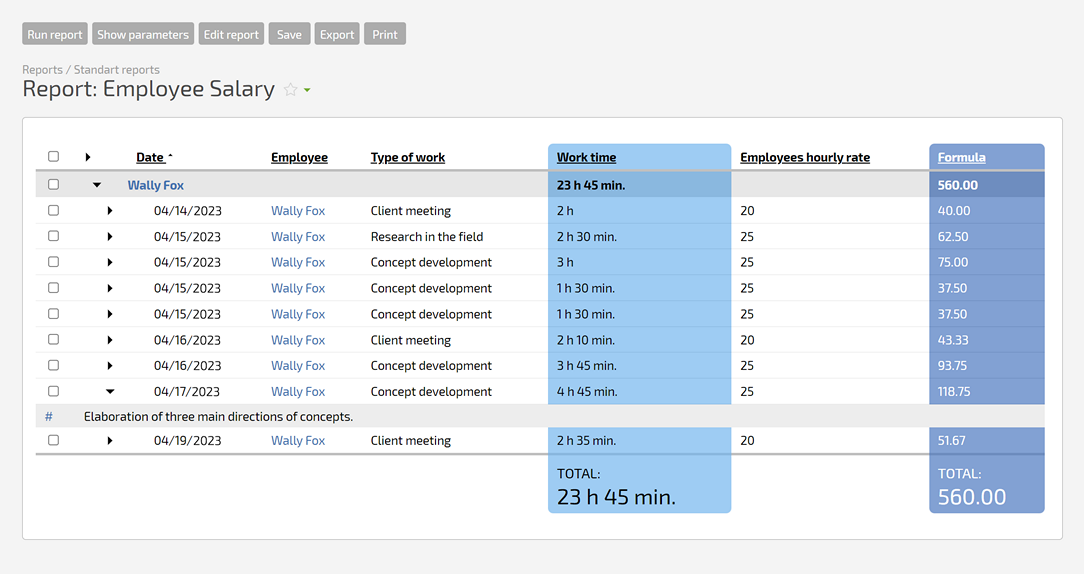 Employee Performance Reports and Analysis
There are standard reports that show employee performance: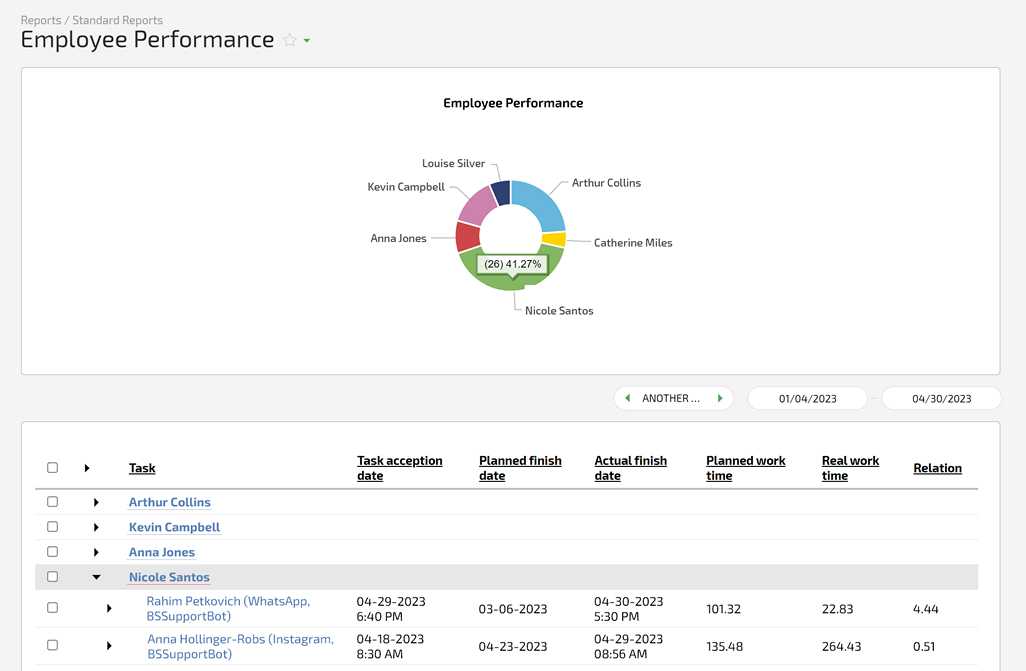 In addition to the standard reports, you can create your own in Planfix task management software. The process is simple and intuitive, similar to creating a spreadsheet in Excel. You can select the specific information you want to include in the report: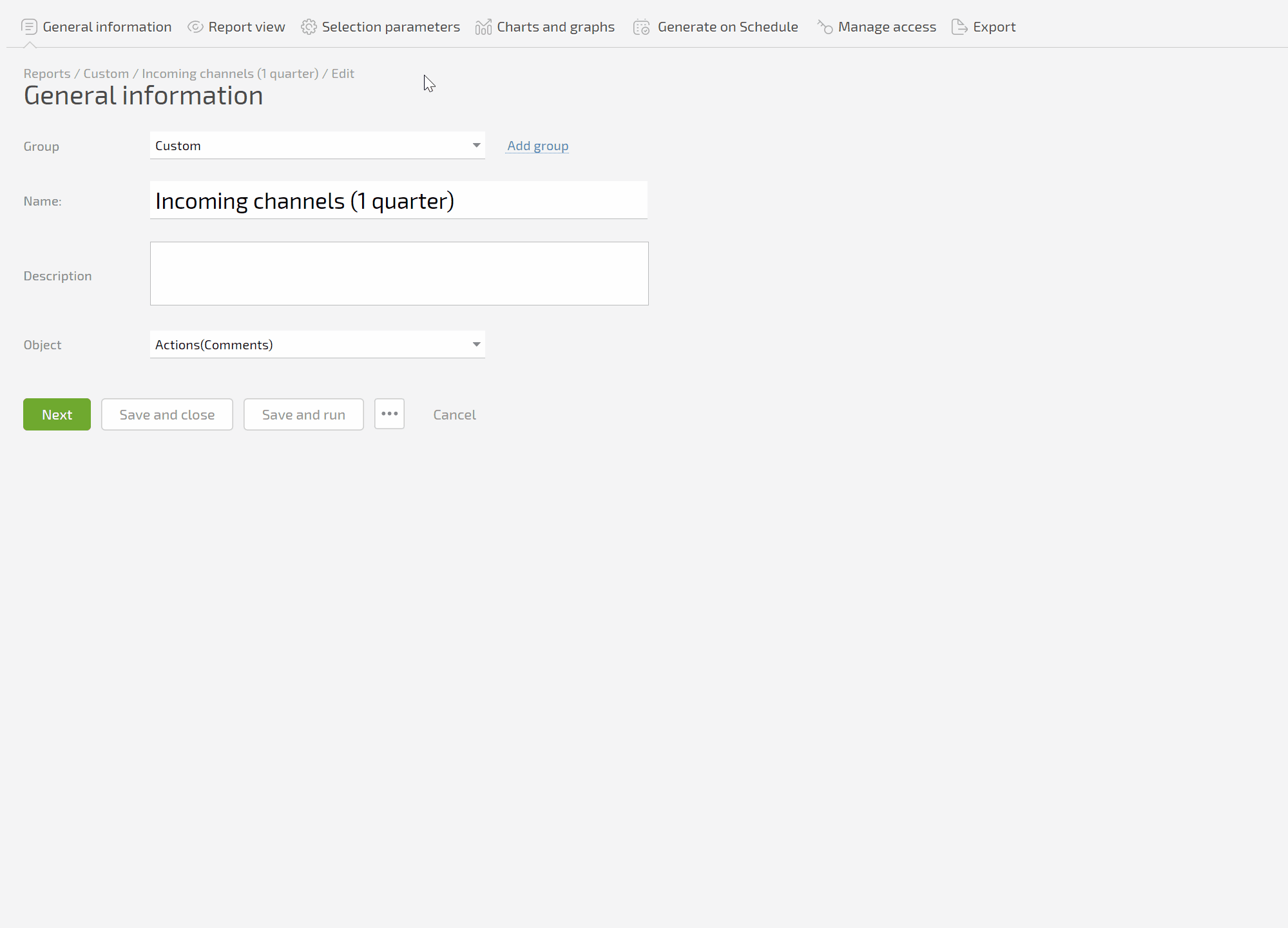 Reminders Keep Things from Being Forgotten
If you're afraid of forgetting important tasks, just add a reminder in Planfix, and the platform will notify you at the desired time: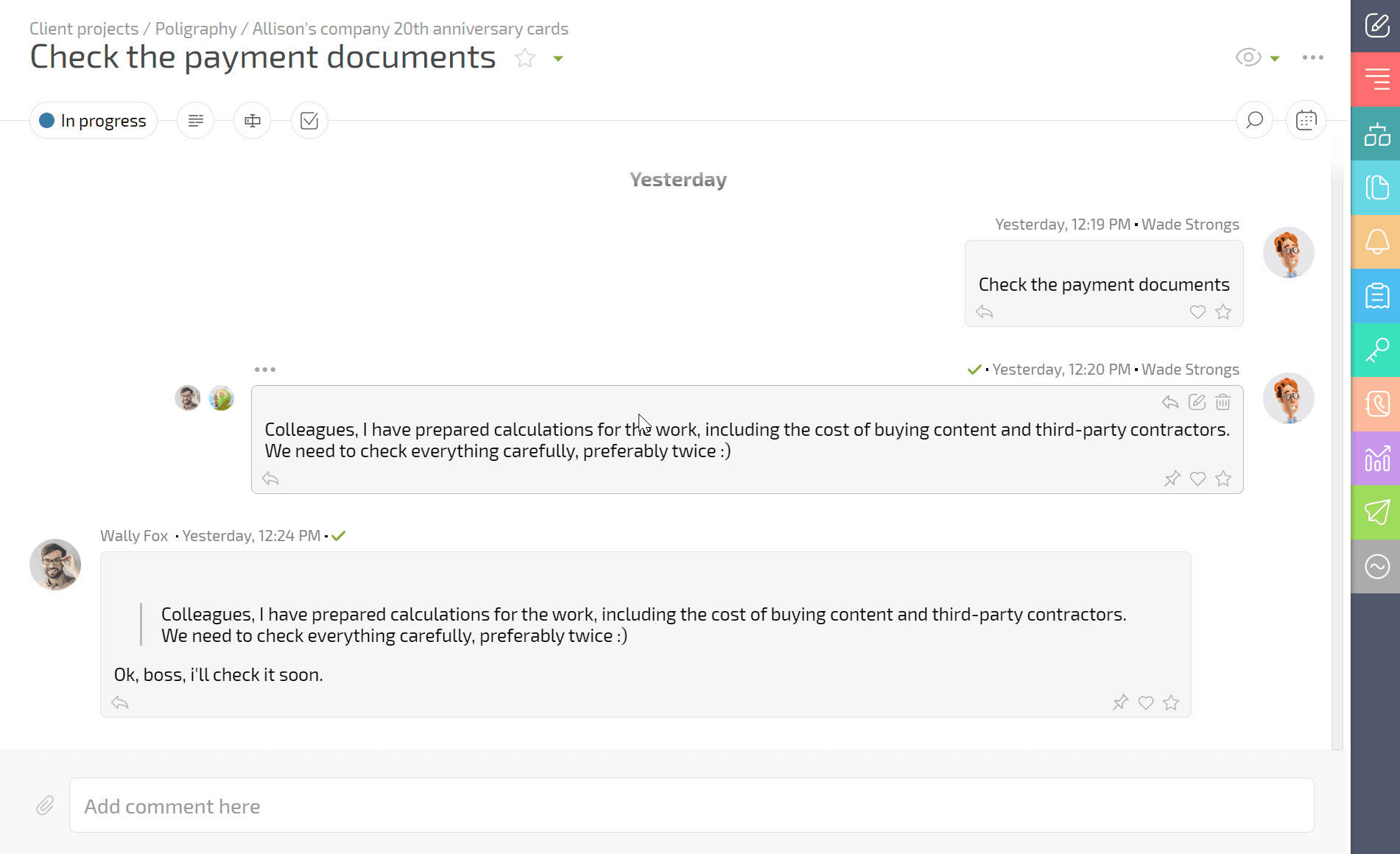 Just click on the reminder in your phone or browser, and you'll be redirected to the appropriate task in Planfix, where you can take the necessary action: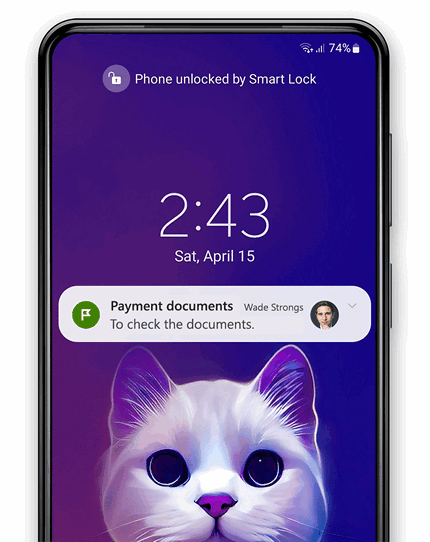 Recurring Tasks Free Up Time
Create recurring tasks for routine situations, such as preparing a quarterly report or paying rent. The assignee will automatically receive these tasks at the specified time and frequency, allowing you to save time and streamline workflow.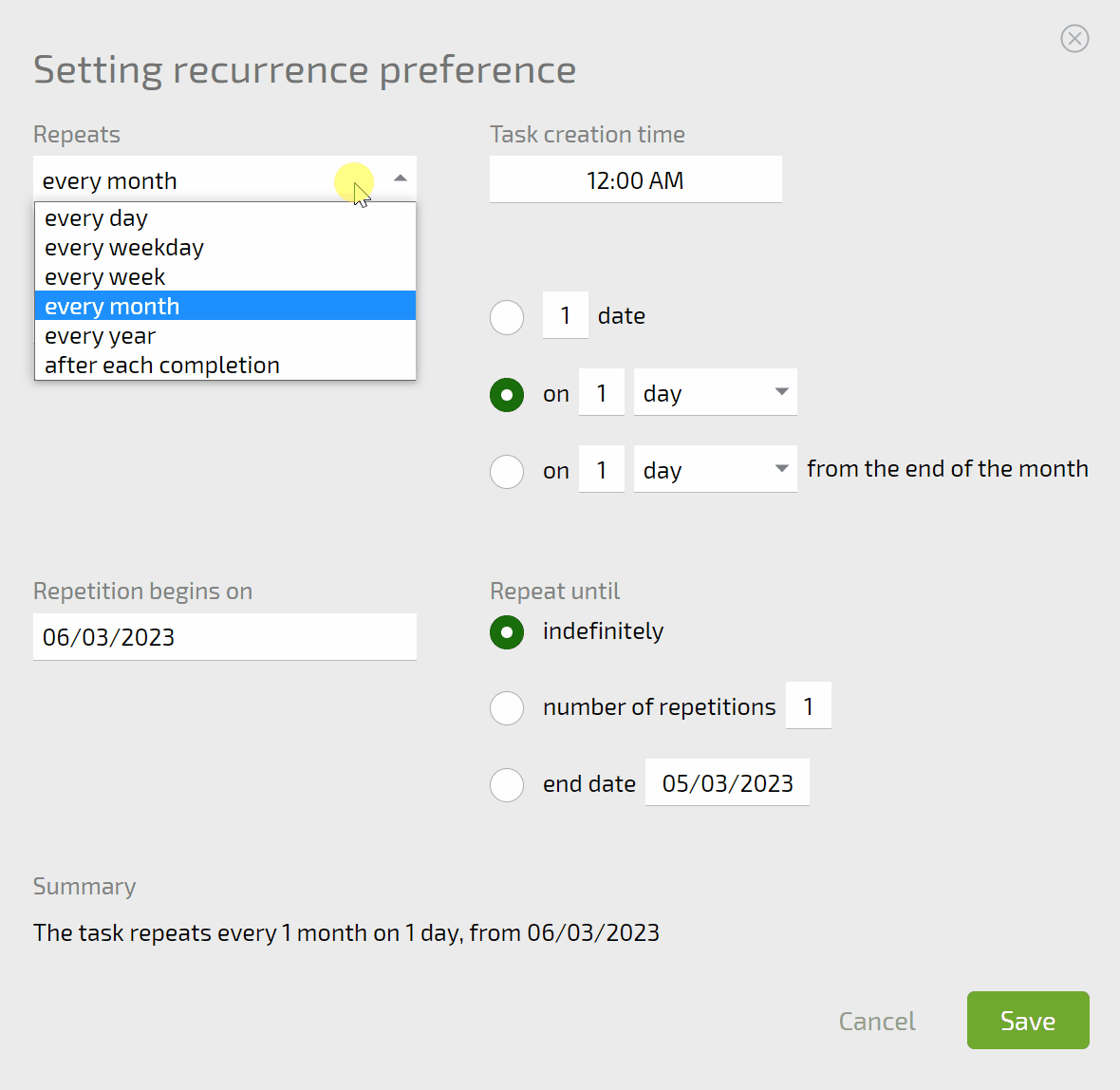 Making It Convenient to Work from Your Cell Phone
Planfix offers a fast and intuitive mobile app that makes communicating, assigning tasks, and tracking project progress easy:
Use all of Planfix's features for 30 days, completely free of charge
Start now